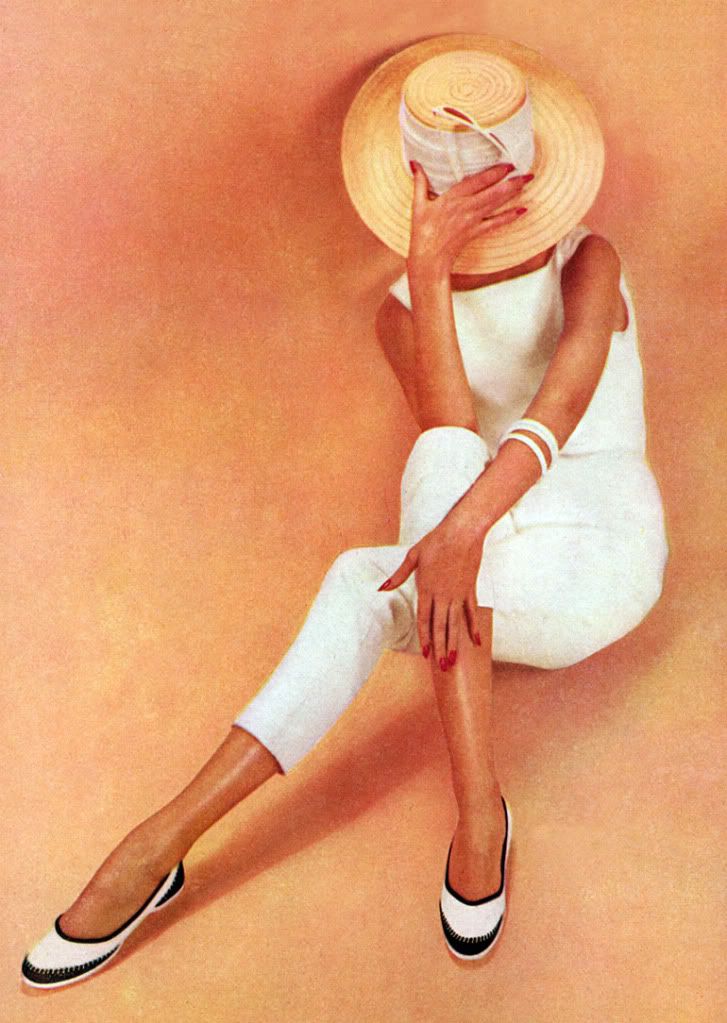 september 18, 2009: "…i did buy my third — i repeat, third — pair of crappy white canvas sneakers. i'm not sure why i haven't just bitten the bullet and gotten some damn keds already. these are going to be falling apart in about two weeks, but whatever."
it was another four months before i finally got those keds. stranded in san francisco with another pair of worn-through imitations of the urban outfitters variety, i bought a pair of white champion originals at the now-shuttered shotwell boutique and wore them out of the store. it was a purchase borne of necessity, but since then, i've become such a devotee that i now keep three or four pairs in rotation at all times. with their timeless design and my preference for buying them brand new and bright white, it never really occurred to me to look for vintage keds, but when i discovered the pointer, a champion sneaker with a "'60s-inspired" pointed toe, i began to realize what i was missing out on.
anticipating a slew of dingy champion cast-offs from the '90s, i did a bit of google searching and forum browsing to narrow my search and discovered kedettes. launched in 1938 and billed as "the washable casuals," the ladies' line offered wedges, loafers, oxfords, slingbacks, mary janes and the like, rendered in raffia and denim as well as their signature canvas and rubber. unfortunately, only a few pairs are available online, and i've yet to find any in my size. there are, however, a number of great kedettes ads floating around the internet that have been tiding me over while i keep looking. ranging from stunning to hilarious, i've been filing my favorites away for entertainment and research purposes.