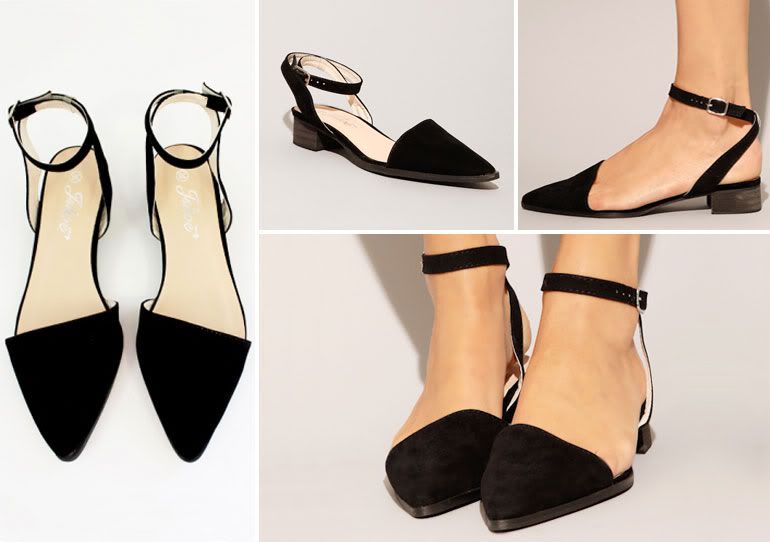 at one point during the tom ford episode of
visionaries
, i caught myself nodding vigorously in agreement as the designer shared an early childhood memory much like several of my own. "i was staring down at these brand new shoes, and there was just… the bump of the toe was off by—you know, i didn't know what a millimeter was then—but it was just…just wasn't quite the right shape," he said. "when i got home, i took those shoes off and i just wouldn't put them on again. they were wrong. they were just wrong."
i definitely know what he means. i've always been incredibly picky about what makes its way into my wardrobe (see: selectorus neuroticus), but in the interest of maintaining my sanity, i've learned to make certain sartorial compromises. example: i'm partial to all things high-waisted, but i once caved and purchased a pair of levi's with a low-slung waistline because i couldn't find another cut in an equally brilliant cornflower blue. solution: it's since been worn exclusively with oversize button-downs.
unfortunately, i've yet to discover any quick fixes to remedy a perceived footwear imperfection—this sole is slightly too thick, that pointed toe reads a bit too witchy—and so shopping for them is an endlessly arduous process. i'm drawn to styles spanning the '40s through '60s, but it's no small feat to build a collection of wearable mid-century footwear with rarity, high prices, and the daunting prospect of upkeep all working against me. that's why on the rare occasion that i find a contemporary shoe that i like, i acquire them without hesitation, sometimes in multiples.
these ankle-strap flats beckoned to me from a pixie market newsletter as i sifted through my inbox late last night. i clicked the link immediately, and…nothing. thirty minutes and a phone call to time warner cable later, i learned that an all-night service outage was to blame for intercepting fate, and of course, they were completely out of stock by morning. this isn't over.
update: after hunting these things down like elmer fudd—that is, to no avail—i put my name on a wait list and scored them three weeks later. victory.
[images: pixie market]